Common Names:
Scaly Tree Fern, Australian Tree Fern, Lacy Tree Fern, Coopers Tree Fern
Synonyms:
Alsophila cooperi, Sphaeropteris cooperi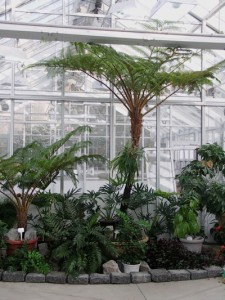 Cyathea cooperi
Description:
Cyathea cooperi is a beautiful Australian native fast growing evergreen tree fern. This robust tree fern has large lacy fonds up to 3 m long on a stout oval patterned trunk with many light coloured scales.
Cyathea cooperi suitable for most moist soils in a wide range of positions. Prefers a frost free, humid environment. Will tolerate full sun if well watered.
CHARACTERISTICS:
Foliage green
Shape rosette
PROPER CARE:
Watering in rest period moderately
Watering in active growth period plentifully
Light medium
Temperature in rest period min (-5)C max 20C
Temperature in active growth period min 22C max 32C
Humidity high